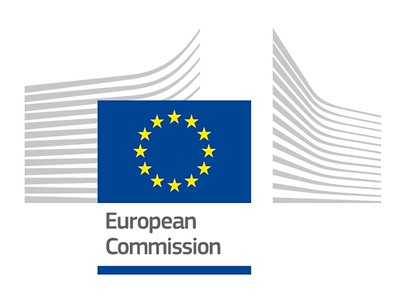 In 2006 the European Generics Association was seeking clarification from the European Commission on whether generic versions of oseltamivir (Tamiflu) could be supplied to respond to the growing demand for the product. A H5N1 bird flu outbreak had led to countries building stockpiles of oseltamivir, sold by Roche, leading to shortages of the product. The European Commission responded to the generics industry that EU rules were not commensurate with the use of compulsory licensing because it did not yet provide for a waiver of data and marketing exclusivity. This meant that even though individual EU member states could issue a compulsory licence for oseltamivir, the generic product could not be registered and approved for sale in the EU.
It took another global health emergency, COVID-19, to finally change this. Today the European Commission has published its plans for EU-wide harmonisation of compulsory licensing, including the possibility of suspending data and market exclusivity to enable the registration and sale of products produced under a compulsory licence in the EU.
Individual EU member states have rules and regulations for compulsory licensing but those are diverse and export of products produced under a compulsory licence to other EU countries can only take place in limited quantities. Further, the EU's pharmaceutical legislation which provides data and market exclusivity during which periods no generics can enter the market seriously hampers the effective use of compulsory licensing by EU member states. The proposed Regulation on compulsory licensing for crisis management will change this.
The Commission proposes a single procedure to grant a Union compulsory licence that covers the entire EU and can be granted by filing a single application. The Union compulsory licence will be available for "crisis-relevant products and processes". The Union compulsory licence applies to granted patents and published patent applications for national and European patents. It is important that applications are included to enable swift action in times of crisis when often newly developed products such as vaccines are deployed. Such products may have patent applications pending. The Union CL also covers Supplementary Protection Certificates, which is the EU's version of medicines patent extensions to make up for time lost in applying for regulatory approval. For more on these, see here.
Data and market exclusivity may seriously hamper the effective use of a compulsory licensing if no waivers are available. To register a generic medicine in the EU, manufacturers must show that the product is equivalent to the originator product already registered. Data exclusivity delays generic entry by restricting generic manufacturer access to clinical trial information to be able to demonstrate equivalency.
This issue is recognised in the newly proposed pharmaceutical regulation which provides for the suspension of data exclusivity and market protection in the case of a compulsory licence to address a public health emergency.
The European Commission will be the body to grant the EU compulsory licence and will be assisted by an advisory body. The rights holder will be heard and given the possibility to offer a voluntary licence. The regulation foresees royalty payments of no more than 4% of the total gross revenue generated by the licensee through the acts under the Union compulsory licence.
The Union compulsory licence is meant for the supply of the European Union market only. Since 2006 the EU has had a separate regulation that provides for compulsory licences for export to third countries with public health problems, consistent with the World Trade Organization Agreement on Trade-Related Aspects of Intellectual Property Rights (TRIPS) article 31bis.
The EU compulsory licence regulation signifies very important progress in dealing with market monopolies that create supply and access problems in crisis situations and is consistent with the EU's position in international trade negotiations on this topic. It would however be important to make the use of compulsory licensing generally more effective, even in non-crisis situations. For example, to address high medicines prices and give member states an effective tool in price negotiations.
The blog was amended on 28 April to clarify that under then current system individual EU member states may export products produced under a compulsory licence to other EU members but only in limited quantities.