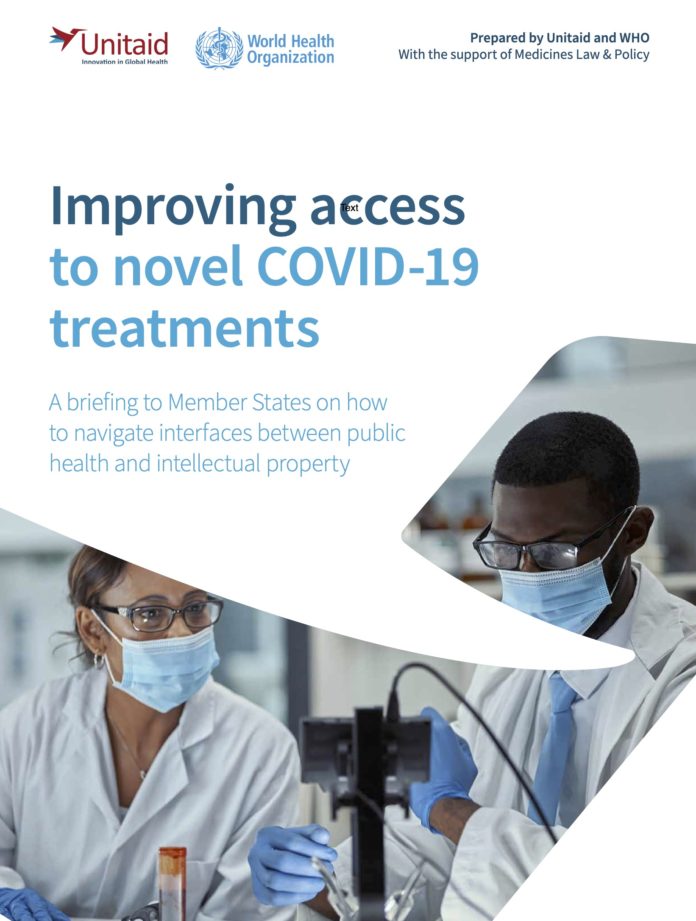 A new briefing paper based on Medicines Law & Policy research outlines the legal instruments available for countries seeking to access key therapeutics to treat Covid-19. The paper details which of the World Health Organization recommended Covid-19 medicines have to-date been licensed, including, to the Medicines Patent Pool and which countries are included in those licenses' geographical scopes. It also outlines which of the flexibilities available in the World Trade Organization Agreement on Trade-Related Aspects of Intellectual Property Rights (TRIPS) countries can use to access Covid-19 therapeutics. Which is most relevant for countries that are excluded from the voluntary licences.
Access the paper here. It is currently available in English and French and will soon be available in Spanish. The WHO also put out a press release here.
The briefing paper was written by the WHO and UNITAID with input from Medicines Law & Policy. A companion flow chart for the paper, intended to aid decision making, was prepared by Medicines Law & Policy. It is available below and can be downloaded here [pdf].