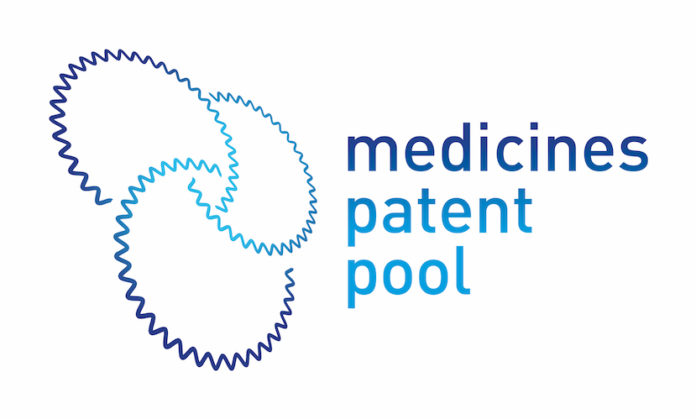 The Medicines Patent Pool, a UN-backed organisation whose mission is to expand access to essential medicines around the world, today announced its first agreement on a Covid-19 therapy. The deal comes in the form of a licence and technology transfer agreement with Merck Sharp & Dohme (MSD) on molnupiravir, an investigational therapy for Covid-19 patients. The Medicines Patent Pool expanded its mandate to include Covid-19 technologies in March 2020.
Molnupiravir is an antiviral pill that in phase 3 clinical trials cut hospitalisation and death due to Covid-19 in half when administered to patients with mild to moderate cases. It has been filed for emergency use authorisation at the US Food and Drug Administration, and is under rolling review at the European Medicines Agency. If approved, it would be the first oral treatment for Covid-19. As such, it has the potential to be used by millions of people to reduce the impact and risk of Covid-19. Additionally, as a small molecule medicine in the form of a pill it is easy to manufacture, and it is heat-stable. Demand for it is likely to be high once approved; granting the right for it to be manufactured by generic companies around the world will be critical to meet that demand.
Key features of the licence agreement include technology transfer and a waiver of any exclusivity over test data which is needed to obtain marketing authorisations in countries that grant data exclusivity to the originator. Since molnupiravir is a simple molecule, most generic manufacturers are expected to be able to produce it without the technology transfer and some already do. Another important feature is that manufacturers who wish to take advantage of the MPP license may be based anywhere in the world. (MSD's own licenses are with manufacturers in India only which makes supply vulnerable in case of export controls). They can supply the territory as defined in the agreement but can also supply outside the defined territory of the agreement in case no patents are infringed or confidential know-how misappropriated. This includes cases where governments have issued compulsory licenses.
Finally, the licence is fully transparent and can be read in full online here. It is the first licence for a Covid-related technology to be published in its entirety. This is in contrast with the secrecy surrounding Covid-19 other vaccine agreements. See, for example, here.
The MPP licence will allow manufacturers anywhere in the world to make the product and supply molnupiravir in 105 different countries, including all low-income countries, most lower-middle income countries and 20 upper-middle income countries. It will remain royalty free as long as the World Health Organization maintains that the pandemic is a Public Health Emergency of International Concern (PHEIC), after which there will be 5% royalties for the public sector and 10% for the private sector. There are several pending patents on molnupiravir, though few have been granted to date. This licence agreement allows generic manufacturers legal certainty to operate in the case that these patents are granted.
For the first time an MPP agreement includes a termination-for-challenge provision (meaning MPP can terminate sub-licence agreements in the case of a patent challenge by a sublicensee). Apparently this was included upon the request of DRIVE, a fully owned subsidiary of Emory University and Ridgeback Therapeutics, both are MSD's upstream licensors, not upon request by MSD. The MPP's Expert Advisory Group (EAG) considered that the "provision goes against long-established core MPP principles of compatibility with TRIPS flexibilities and complementarity with other access mechanisms, as laid down in MPP's Statutes". Moreover, such a provision may raise competition law concerns in many jurisdictions.
Merith Basey, Executive Director for Universities Allied for Essential Medicines, a student-led movement that aims to change universities' licensing practices told us: "Emory University has betrayed its mission to serve humanity by stifling global access to a potentially life-saving COVID treatment. Molnupiravir was developed on Emory's campus with massive amounts of tax-payer funding, yet this license includes a stipulation demanding a no-patent challenge. We call on the institution to remove the clause and favor people over profit in the midst of a global pandemic that has killed over 5 million people so far."
The EAG recommended the MPP work with MSD and its upstream licensors to delete these provisions. The Board of the MPP agreed with the EAG's assessment that the inclusion of a termination‐for‐challenge provision runs contrary to MPP's core principles and concluded that "MPP has the right, but not the obligation, to terminate a sublicence in the event of a challenge. As such, the Board hereby states that MPP has no intention to exercise this right." This should provide comfort to those who were quick to criticise the MPP for the termination-for-challenge provision.
This licence represents an important step towards making potential Covid treatments available and affordable. In addition to molnupiravir, the European Commission has recently identified 9 other Covid treatments it is calling 'most promising' in terms of their potential to prevent infections and reduce hospitalisations and death. The companies who are developing these medicines should immediately follow Merck's example and enter into talks with the MPP.