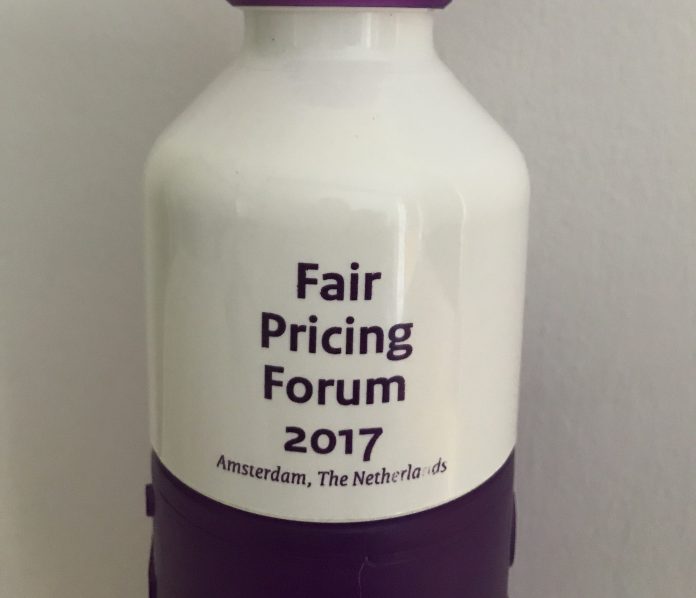 On 11 May 2018, US President Trump announced his plans to lower drug prices in America. Under the banner "American Patients First" he outlined a number of measures, of which one is alarming to patients in Europe. A core feature of America's new policy is raising drug prices in other developed countries, in particular in Europe. The Trump plan specifies a role for the Department of Commerce, the US Trade Representative, and the US Intellectual Property Enforcement Coordinator in pursuing the objective of high drug prices in Europe. Pharma stock traded up the day after the announcement, which is an indication that the industry sees the new plan as friendly to their bottom line.
While President Trump may be overestimating his powers to set medicines prices in Europe, it seems nevertheless timely to ensure that legal mechanisms to protect European patients from high drug prices are strong and effective. Today, the strength of these mechanisms is questionable in Europe in light of existing market exclusivity mechanisms.
Governments can intervene to protect public health in cases where patents form a barrier to purchasing lower priced medicines by issuing a compulsory licence that gives others than the patent holder the right to produce and/or supply the product against the payment of a royalty fee to the patent holder. In the early 2000's compulsory licensing was an important tool in driving down the prices of HIV medications, as an example. More recently, compulsory licences have helped to scale up the treatment of hepatitis C in Malaysia. For a full report on the use of compulsory licences and some other TRIPS flexibilities, see here.
Compulsory licences in Europe are also used to combat anticompetitive practices that can lead to higher medicines prices, for example by Italy. In Romania KEI Europe has requested a compulsory license to increase the availability of lower priced heptitis C medication. French law specifically mentions high drug prices as ground for compulsory licensing. French cancer researchers have publicly demanded the government uses this power to tackle cancer drug prices. They are supported by the country's Council for Economic, Social and Environmental affairs. Recently, Dutch Minister of Health Bruno Bruins announced an investigation into how compulsory licenses can be used to ensure access to new medicines in the Netherlands. And Scottish breast cancer patients have asked their government to issue a Crown use licence to secure access to pertuzumab.
But European medicines legislation may stand in the way of effective use of this measure. It provides for data protection of the kind that prohibits the European Medicines Agency (EMA) from registering a generic drug by referring to the data submitted by the principal applicant of a drug marketing authorisation. This data exclusivity period is 8 years followed by an additional 2 to 3 years of market exclusivity.
Contrary to national patent law, the European rules on data and market exclusivity do not contain such safeguards. In practical terms, this means that a generic product cannot be registered even after a European government has lifted the monopoly effect of a patent and given generic producers the right to bring the product to market without the consent of the patent holder. Even in case of a public health emergency, the data/market exclusivity cannot be lawfully lifted. This became clear when in 2006 the European Generic Medicines Association (since then renamed Medicines for Europe) sought clarification on whether data exclusivity would apply in case of an emergency compulsory licence for the flu medicine Tamiflu (oseltamivir) within the European Union. The European Commission clarified that the 'Community pharmaceutical acquis does not currently contain any provision allowing a waiver of the rules on data exclusivity and marketing protection periods'. The European Commission has not taken any action to propose such a waiver in pharmaceutical legislation.
In the light of the American plan to drive up medicines prices in Europe, it seems urgent to remedy this situation and include data and market exclusivity waivers to ensure public health needs can be met.
Lessons can also be drawn from other countries such as Malaysia, Chile and Colombia that have included data exclusivity waivers in their laws. The need to allow countries to formulate such safeguards is also recognised in international trade, including by the US. Some examples include:
The US May 10, 2007 New Trade Policy authorised an express public health exception to data/market exclusivity in the event of a compulsory licence or other public health need.
EU –Peru Agreement. Article 231 (4):  '[t]he Parties may regulate exceptions for reasons of public interest, situations of national emergency or extreme urgency, when it is necessary to allow access to those data to third parties.
EFTA-South Korea FTA, Article 3: Any Party may instead allow in their national legislation applicants to rely on such data if the first applicant is adequately compensated.
There is precedent for exclusivity waivers in other pieces of EU law. The EU Regulation on compulsory licensing of patents for the manufacture of pharmaceutical products for export to countries with public health problems outside the EU (Implementation of TRIPS 31 bis) provides waivers to data exclusivity rules necessary to obtain opinions from the EMA or national authorities.
It seems therefore appropriate that the EU amends its medicines regulation. Medicines Law & Policy and other experts have made the following proposal, modelled after the waiver in the EU regulation for compulsory licensing for export:
"The protection periods set out in article 14 (11) of Regulation 726/2004 shall not apply in cases where it is necessary to allow access to and the use of pharmaceutical test data to register a generic of a reference medicinal product, which is or has been authorised under article 6 of Directive 2001/83/EC, for reasons of public interest, in case of compulsory licensing of patents, public non-commercial use and in situations of national emergency or extreme urgency."
In certain cases, remuneration for the use of test data to the holder of the marketing authorisation of the reference medicinal product could be considered. For such cost-sharing models see here.